Junior Anglers
Class – Tuna
1st. Justin Larson 35 7/8"
Class – Yellowtail
2nd. Vincent Hauser 31 3/4"
1st. Cash Troop 32 ¼"
Class – Dorado
2nd. Justin Larson 27 ¾"
1st.       Vincent Hauser           30 ½"    
Adult Anglers
Class – Tuna
5th. Ron Lee 23 ¾"bf
4th. Sam Lindsey 26" yf
3rd. Dave Ameika 26 ¼" yf
2nd. Adam Larson 37" bf
1st. Janice Krause 48 ¼" bf
Class – Yellowtail
3rd. Adam Larson 32"
2nd. Linda Power 32 ½"
1st. Ron Lee 41 ¼"
Class – Dorado
2nd. Janice Krause 23 ¾"
1st. Adam Larson 27"
BONUS: 3 Fish Sack
1st. Adam Larson with 96" of Fish:
Tuna 37" Bluefin
Yellowtail 32"
Dorado 27"
Congratulations Adam!
Congratulations to all our anglers! From everything that I have heard and seen it was a great time out there chasing fish. I know that this is something that Earl would have loved to be out there with us.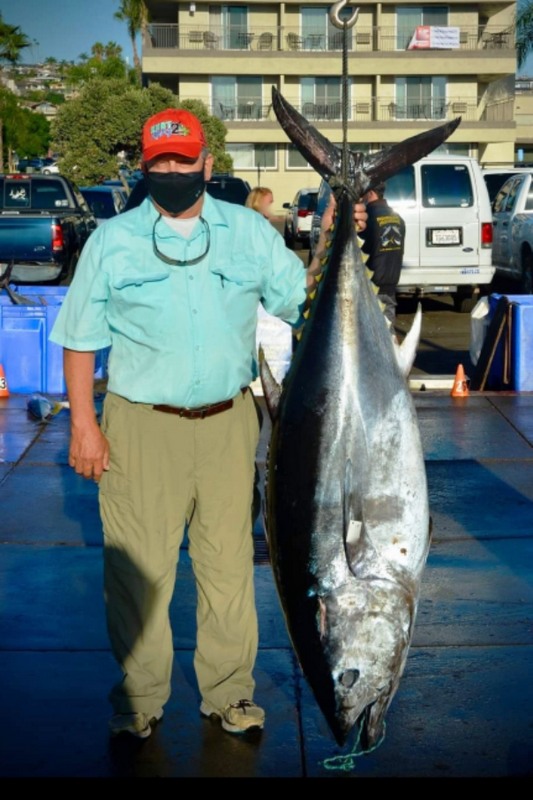 Thank you for reading!