October 7th 2020 SDA Monthly Webinar
Zoom Webinar Meeting Starts at 7:00 pm
To join the Webinar see the invitation emailed to all members  10-4-20
The San Diego Anglers
Are Proud to Present – Guest Speaker
Bob Hoose
Hoose Fishing LLC
Bob Hoose manages his own marketing company – Hoose Fish-ing LLC. Hoose represents Costa Sunglasses, Seeker Rods, and Mold Craft Lures on the West Coast. His passion for sportfishing is why he is involved with CCA CAL, as he feels that it is a very important part in supporting the angling community in California. Hoose has worked in the fishing industry for 25 years and also writes as a freelance editor for many West Coast fishing publications. Hoose also serves on angling club boards, including the Los Pescadores, BAC, and Tuna Club of Avalon.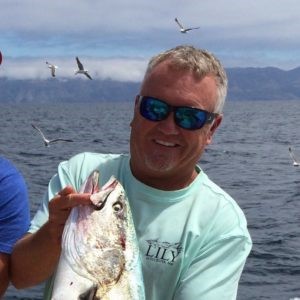 If you not a member and wish to view you can go to San Diego Anglers on Facebook live at 7:00
Not a SDA club member and want to join? Click on the Forms tab and download the SDA Membership Application.