The San Diego Anglers
Are Proud to Present Guest Speaker
Louis Zimm
Portugese Hall
Wednesday, September 14, 2022
2818 Avenida De Portugal
San Diego, CA 92106

On the corner of Shelter Island Dr. & Shafter St.
Doors open at 6:00 p.m. Meeting starts at 7:00 p.m.
Guest Speaker Louis Zimm
Captain Louis Zimm
has been involved in the recreational and commercial fisheries in the San Diego area since 1967. He hold a U.S. Coast Guard Master's License for Oceans for vessels to 300 tons.
Captain Zimm is an experienced oceanographic ship operator and Commercial Passenger Fishing Vessel captain. He operated research ships for the Scripps Institution of Oceanography for over 24 years. He was also a SIO Board Certified Scuba Diver for Scripps and participated in a number of scientific studies of the Pacific Coast.
He has also owned and operated charter fishing vessels. Early in his career, while attending, and after graduating from, San Diego State University, he was involved in commercial fisheries including groundfish, coastal pelagic and highly migratory species.
Captain Zimm has been active in fishery management in California for a number of years, and with the Pacific Fishery Management Council since 2012. Mr. Zimm was appointed to the Groundfish Advisory Subpanel in 2013.Captain Zimm was a member of the Fisheries Information Committee advising the California Marine Life Protection Act Regional Stakeholder Group, advisor to the NOAA Recreational Fisheries Working Group, and is presently an advisor to the Sport Fishing Association of California.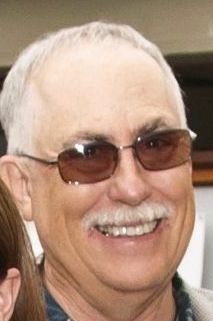 Thank you for reading!