August 5th 2020 SDA Monthly Meeting Webinar
Zoom Webinar Meeting Starts at 7:00 pm
To join the Webinar see the invitation emailed to all members  8-1-20
The San Diego Anglers
Are Proud to Present – Guest Speaker
Co-owner and Operator of the "Pacific Queen"
Captain Drew Card
Captain Drew Card is the co-owner and operator of the "Pacific Queen", an 88 foot clean-lined Sportfisher with a massive 22 foot beam. The "Pacific Queen" has unique lines that make her the ultimate sport fishing platform. With a cruising speed of 11 to 12 knots this makes the "Pacific Queen" one of the faster boats in the fleet. Drew has two separate fish holds on the "Pacific Queen" that are set at the perfect chill temperature to ensure the highest qual-ity fish when you return to the dock and have the fish processed at Five Star Fish Processing, San Die-go's premier fish processor.
Drew's love for the wa-ter and his passion for sport fishing started at a young age. Since he was a little grom, he would pound the shore surf fish-ing and surfing all sum-mer long. In his 20's, he became JJ Garrison's (owner of the "Apollo"), right hand man. He knew the next step was to buy his own boat and create a business and legacy for his own family.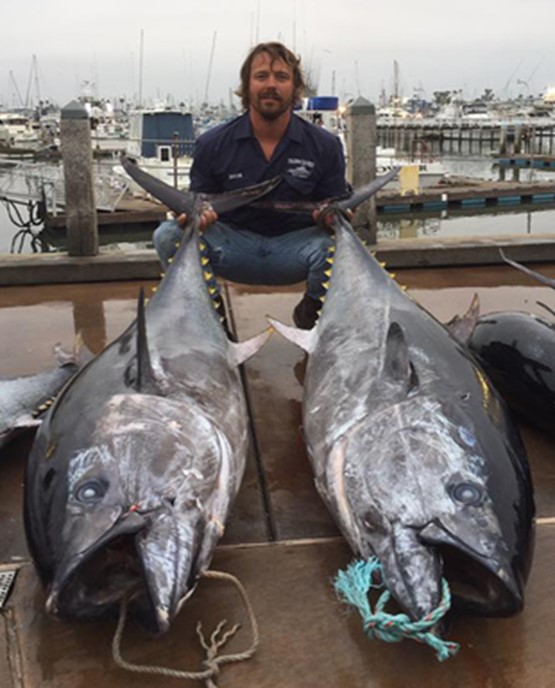 Not a SDA club member and want to join? Click on the Forms tab and download the SDA Membership Application.