November 6th Club Swap Meet
Portuguese Hall
Point Loma
2818 Avenida de Portugal San Diego Ca. 92106
It's that time of the year. The annual San Diego Anglers Fishing Tackle Swapmeet
Wednesday Nov. 7th 5:00pm to 8:30pm.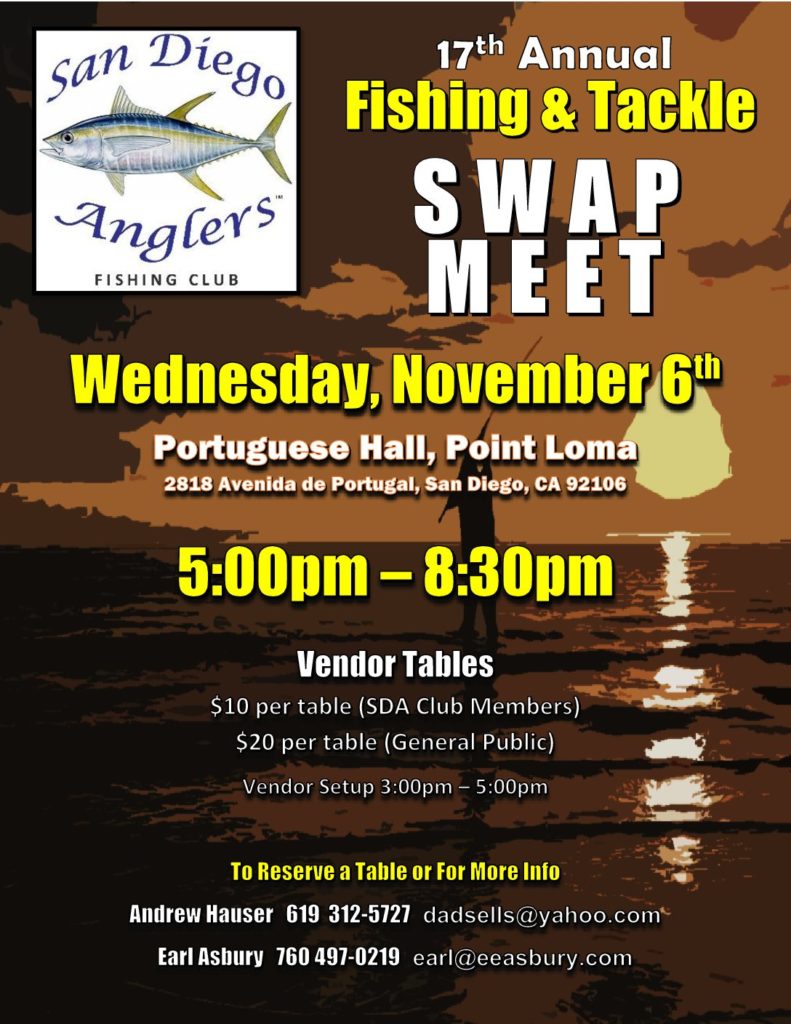 An evening you won't want to miss!
Portuguese Hall
Doors open at 5:00pm to 8:30pm
Not a SDA club member and want to join? Click on the Forms tab and download the SDA Membership Application.