The San Diego Anglers
Are Proud to Present Guest Speaker
Ray Summer
Portugese Hall
Wednesday, May 11, 2022
2818 Avenida De Portugal
San Diego, CA 92106

On the corner of Shelter Island Dr. & Shafter St.
Doors open at 6:00 p.m. Meeting starts at 7:00 p.m.
Guest Speaker Ray Summer
For guest speaker Ray Summer, Owner and Operator of Vendetta and Voodoo Sportfishing, it has always been about fishing. He started his love of fishing at 6 years old, when his dad took him camping and fishing. He loved freshwater fishing and thought it much more challenging than ocean fishing. At about 16 years old he got hooked on saltwater fishing. From 1992 until 2006, he worked for "Local Legend" Bobby Williams aboard the San Diego out of Seaforth Sportfishing. After trying a life outside of the sportfishing industry for a few years, Ray purchased the Vendetta, a very fishy sportboat that comfortably carries 12 anglers. In 2017, Ray purchased the Voodoo, a high-end 6 pack for charter and in 2021 he added to his "fleet" by purchasing the Vendetta 2.
Ray has a great reputation of being able to put anglers on the fish, and it's not unusual for him to come home with limits. When Ray is at the helm, there's never a dull moment, with a great humor and lots of energy, he makes his trips fun. Not to mention, he also cooks a delicious pulled pork during the morning fishing to serve at lunch. The San Diego Anglers have 2 charters scheduled on the Vendetta for the 2022 season.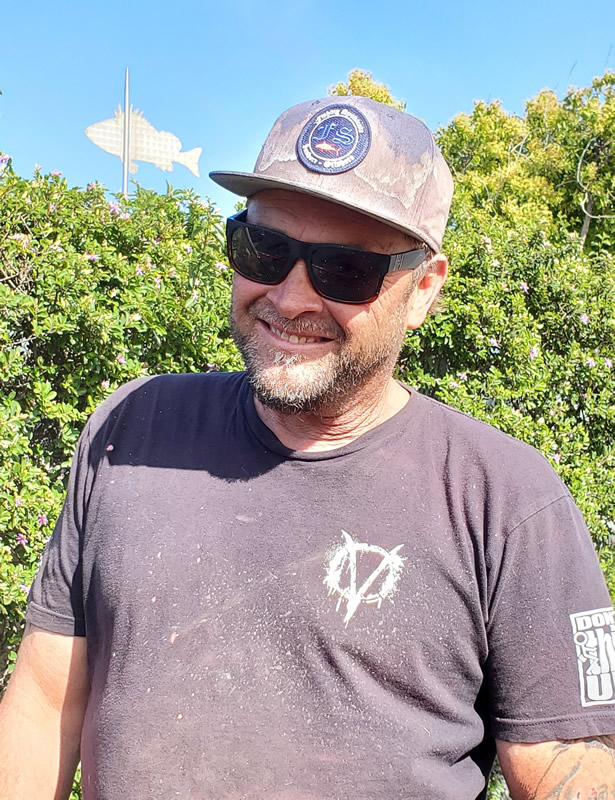 Thank you for reading!